Back

Pain

Back pain is a leading cause of disability, and a common reason for people to visit the doctor or miss work. In some cases, back pain may respond to home treatments and improve within a few weeks. However, surgery may be an option if back pain is persistent or disabling and conservative treatments have failed to bring relief. Our team here at Achieve Brain & Spine have years of education and experience in the area of the brain and spine and provide some of the best results in back pain management Los Angeles has to offer.
Common causes
of back pain
Acute back pain can be caused by a fall or heavy lifting although it can happen without a precipitating event. Chronic back pain (lasting more than three months) is less common than acute back pain. Conditions commonly associated with back pain include:
Muscle or ligament strains
Arthritis
Osteoporosis
Skeletal irregularities
Bulging or ruptured discs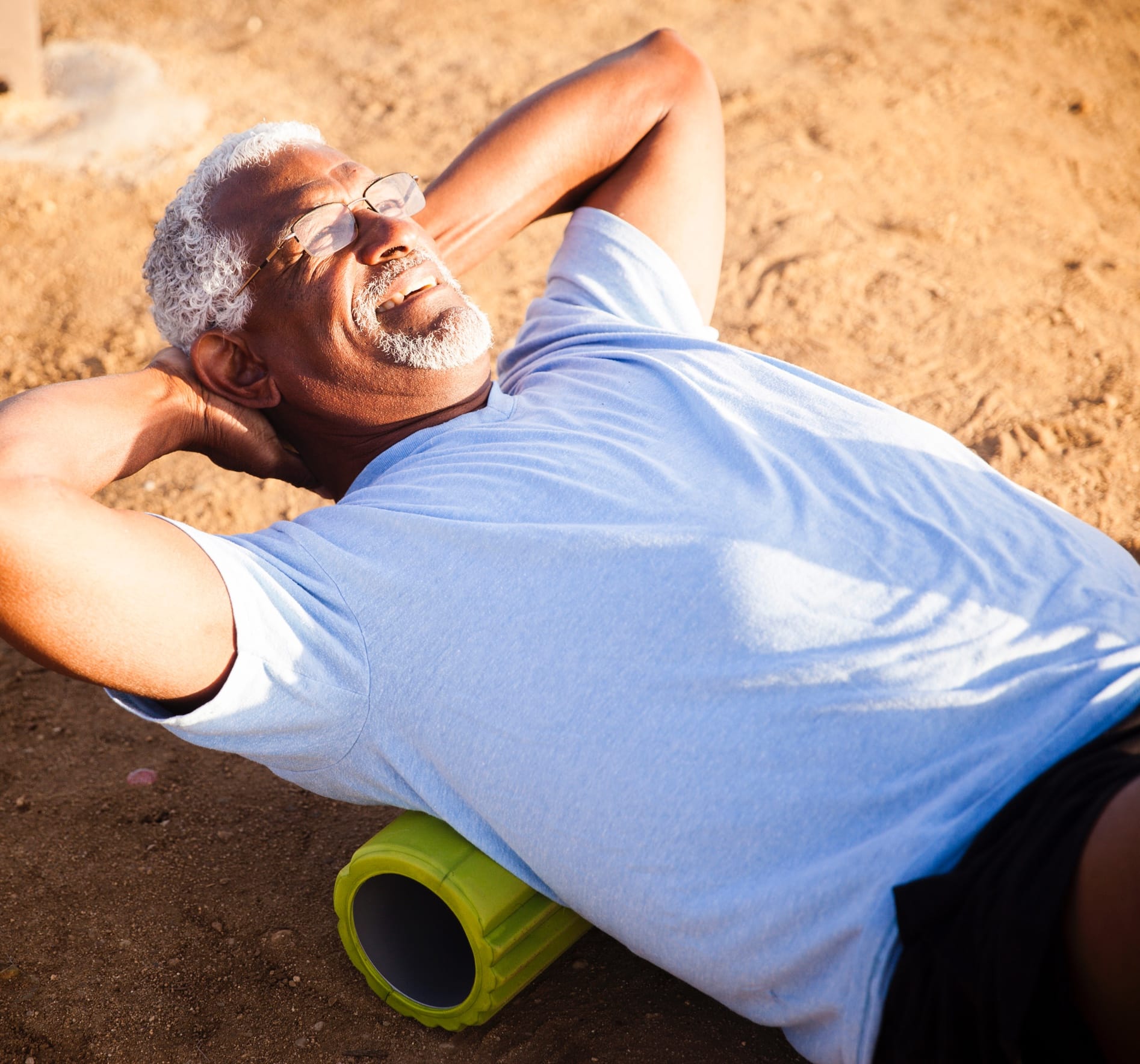 When is surgery

recommended

for back pain?
If you have persistent or disabling back pain that does not respond to conservative treatments, your doctor may recommend surgery. Surgical treatments can often more predictably relieve pain or numbness that runs down one or both legs or arms, the symptoms associated with compressed nerves in the spine. Nerve compression can occur for various reasons including:
Bone overgrowth: Osteoarthritis can cause bone spurs on the spine, most frequently on the hinge joints on the back part of the spinal column. This excess bone can narrow the space available for nerves to pass through openings in the spine.
Damaged discs: The discs are rubbery cushions separating the vertebrae. When a disc becomes herniated (bulging, slipped, or ruptured), it can press down on the spinal nerve, affecting its function and causing pain.
Our team here at Achieve Brain & Spine are specialists in the area of the brain and spine. When it comes to back pain management, our team knows what to do and offers some of the best results in back pain management Santa Monica and Los Angeles have to offer its patients.
Why choose Achieve

Brain & Spine?
We specialize in treating patients with spinal or neurological conditions that may or may not require surgery. We offer progressive regenerative treatments with our partners in physical medicine, physical and occupational therapy, pain management, acupuncturists, chiropractors and when appropriate, the correct surgical procedure.
3 out 4 patients will not need surgery for their spinal complaints and will make an equivalent or better recovery with non-surgical/conservative care.
Our Los Angeles back pain management specialists are compassionate and friendly, with an unrivaled level of experience and empathy. We take as much time as needed to educate you on your options and what to expect with treatment and recovery.
At Achieve Brain & Spine, we believe in diversity and inclusivity. Every patient is treated as a VIP, as we would treat a member of our own family.
---
Financial stress is something that can alter the decision making and healing process by adding unnecessary variables to the patient care. We feel strongly that by being able to have contracts with insurance carriers and enabling timely care, it leads to a reduction of healing time. We are committed to achieving your peace of mind in this journey. Even patients whose insurance is not contracted with our practice will have every accommodation made to not incur any additional out of pocket expense for the patient.
Types of surgery for
back pain management
We offer minimally invasive spine surgery in Santa Monica and Los Angeles. In order to get the best results in back pain management Santa Monica and Los Angeles have to offer, the procedure recommended will depend on the underlying condition and causes of back pain. Surgical procedures for back pain include:
Am I a
good candidate
for back surgery?
If you have chronic back pain, you may or may not be a good candidate for surgery. Among other factors, it will depend on the type of back pain you are experiencing and the underlying cause of the problem. At Achieve Brain & Spine in Los Angeles, Santa Monica and Culver City, we offer progressive regenerative treatments in addition to surgical procedures. After an in-depth consultation and careful examination, we can recommend the best treatment option for you.