An
extraordinary

level of

experience

Dr. Deven Khosla has an extraordinary level of experience in spine and neurosurgery. He is an acclaimed board-certified neurosurgeon in Los Angeles who has been practicing advanced spine and neurological treatments since 2001. From his work in Chicago to LA and 15 years in a large private practice covering Reno/Tahoe's major trauma center and community hospitals, he has a breadth of experience that is unique.
Our Approach
A collaborative approach to patient care and treatment
Dr. Khosla focuses on excellence in patient care and achieving the most positive surgical outcomes. He employs a collaborative approach with colleagues and hospitals. He is proud to have the opportunity to train medical students and neurosurgery residents on the use of minimally invasive surgical techniques, the correction of adult scoliosis and spinal deformities, and treating spinal tumors.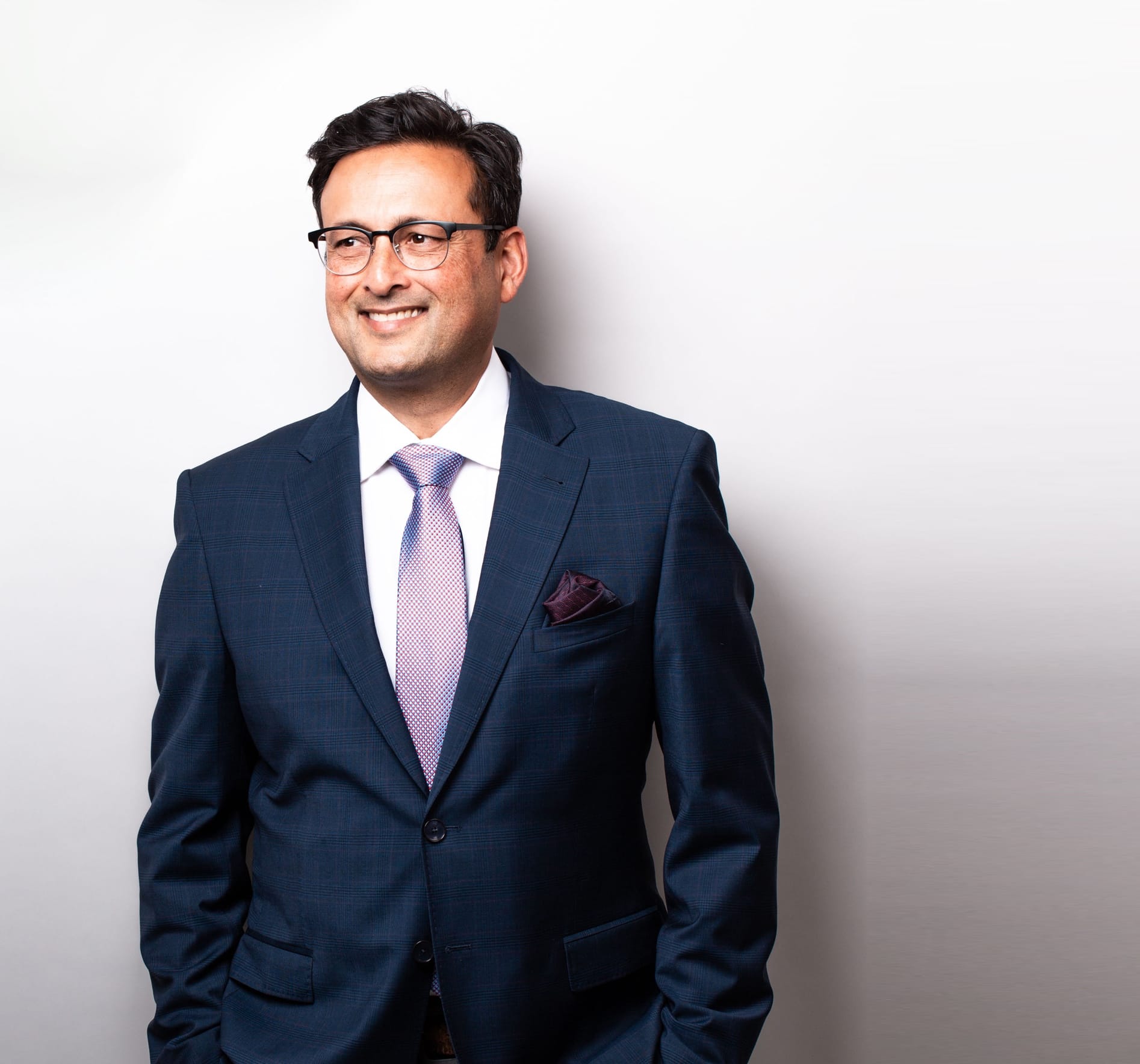 Background and experience
Kaiser Permanente
Los Angeles
(Southern California Permanente Medical Group, Los Angeles Medical Center) 2016–2019
Founder Achieve Brain & Spine
2019–Present
Curriculum Vitae
Specialties
General neurosurgery since 2001
Minimally invasive spinal surgery
Complex spinal surgery
---
Licenses
CA license C52516
NV license # 9803
California fluoroscopic license
Professional experience
Achieve Brain and Spine, Santa Monica, Founder and President
Southern California Permanente Medical Group, Department of Neurological Surgery, Los Angeles, California. General and Spine Neurosurgery. Clinical instructor for UCLA Neurosurgery resident physicians.
Private practice neurosurgeon - Sierra Neurosurgery Group, Reno, Nevada. Past president. Full partner in 2002, Employee August 2001 - 2002.
Clinical Assistant Professor, University of Nevada School of Medicine, Department of Medicine - neuroanatomy/neurosurgery clinical instructor
Neurosurgery Resident Physician, Loyola University Medical Center, Maywood, Illinois
Loyola University Medical Center Cook County Hospital, Chicago, Illinois
Hines Veterans Administration Hospital, Chicago, Illinois
University of California, San Francisco - Neurology rotation
Surgical Intern – Department of General Surgery Loyola University Medical Center, Maywood, Illinois